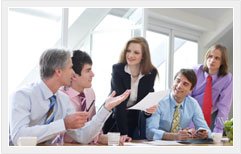 Lingua International Translations and Foreign Language Support Services
Founded by professionals who understand the Chemical, Pharmaceutical and Health Care industries, Lingua International provides the translation solutions to businesses operating around the globe.

Our management team utilizes talent and technology with cost management in mind. We have set the standard for excellence in the translation industry for over 25 years offering a full range of communication services to the Fortune 1000 companies in legal, financial, pharmaceutical, life sciences and advertising as well as State and Federal government agencies.

Contact us today to learn more about how we can help you to succeed in communicating effectively into the world audience.